VITECH Composites created Vitow© in order to offer a price competitive alternative to slit-tapes for Automated Fiber Placement (AFP).
Our Tow Prepregs are mesh (e.g. PAN based carbon fiber with modulus from 240 to 380 GPa) up to 1.200 m long impregnated with a low tack resin system "RV201", calibrated to ¼'', ½''or 1" wide and supported on plastic film.
For instance, our Vitow© is currently being used to manufacture marine foils, wheel rims and many non structural aerospace applications.
Each spool is delivered with a certificate of conformity which indicates its width tolerance: More than 90% of the length fitting within a tolerance of +/- 0,5mm.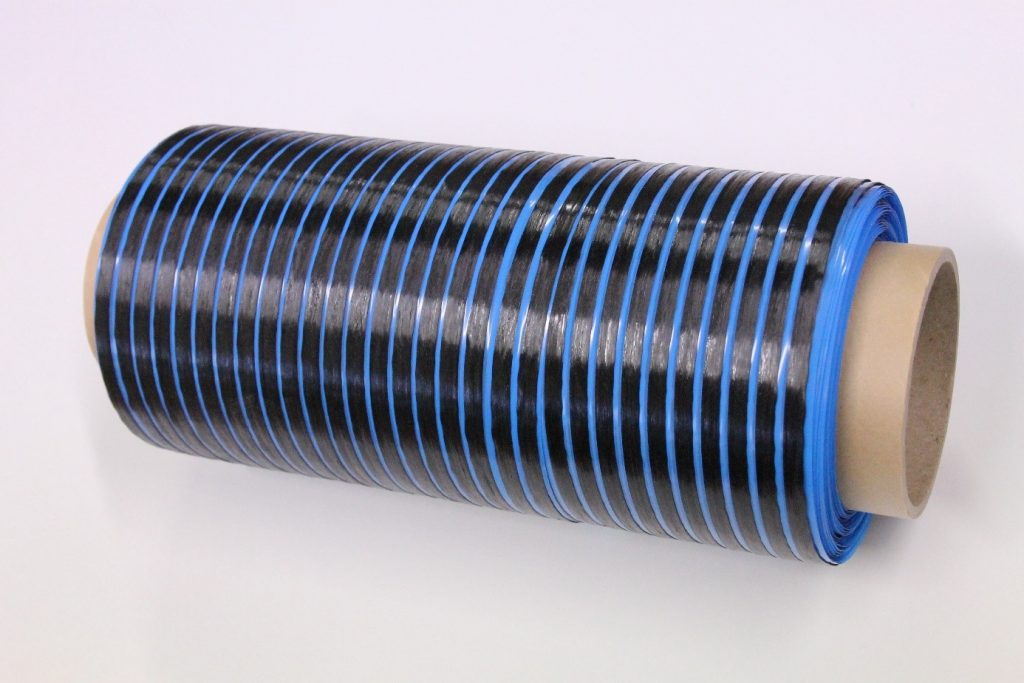 Our Vitow© range of products offer many industrial advantages:
– No cut fibers on the edges, each tow being impregnated individually generates less head maintenance.
– No splice: fiber areal weight can be optimized up to the maximum cutting blades capacity.
– Available with many fibers: HS carbon, IM carbon, glass, aramid,…
– Small MOQ: 6 spools if standard, 12 spools if specific request
– Can run on AFP robots at full speed.
– Low cost.
NB: Vitow© has been tested and approved on CORIOLIS and MTORRES robots.